When you find a professional you trust, you want to get as much value from that person as possible. That is especially true if that professional provides excellent service.
That's why you don't get your lawncare done by a great contractor only once.
That's why you don't hire a fantastic investment advisor and use them for just one transaction.
That's why you don't see a wonderful dentist and never make another appointment.
And yet, when it comes to real estate, many people wonder what more they can expect from their real estate professional once their home has been sold and their move is done.
The answer is: plenty.
Indeed, I'm a huge believer in providing ongoing services to my clients in the months and years between their moves. Those services can include annual checkups, client appreciation events, being available when they have real estate questions, and, of course, these regular newsletters.
The bottom line: I'm here for my clients. So, think of me as you would your favourite mechanic, investment advisor, dentist, or any other professional you count on.
Checklist for Selling your Home this Fall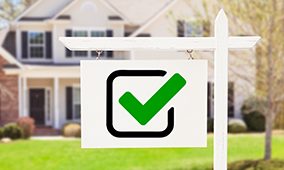 If you're thinking of selling this fall, this is the ideal time to start the process. The earlier you get ready, the more successful your sale will be. It will likely go a lot smoother, too.
So, with those benefits in mind, here is a quick checklist that will guide you in preparing to list this fall:
• Financials. Find out how much your home will likely sell for in the current market. That calculation is made by looking at what comparable homes in the area have sold for recently.
• Decluttering. The more neat and spacious your home looks to buyers, the more appealing it will be to them. So, be relentless when decluttering.
• Fixing. If anything needs to be repaired or replaced, this is the best time to get that work done. You don't want to have to scramble to find a contractor later on.
• Staging. Staging is the art and science of setting up a room so that it looks attractive to buyers. Well-staged homes tend to sell faster and for a higher amount. You can stage your home yourself or get professional assistance.
• Scheduling. When you list in the fall, you want to make it as convenient for buyers as possible to book appointments to see your home. So, make sure you have plenty of scheduling flexibility.
• Targeting. Are you also buying a new home? If so, then start the process now. Decide what type of home you're looking for specifically and narrow your focus to those neighbourhoods you want to get into.
Starting the selling process now gives you a head start when you list this fall. So, begin working through this checklist today. 
The Role of Carrying Costs when Buying a New Home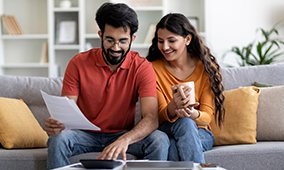 When searching for a new home, many buyers will focus only on the list price and what they may need to offer to get the property. For example, a buyer might think, "We can get this house for $XX. That's within our price range!"
Of course, the selling price plays the pivotal role in whether or not you can afford a particular home. But, carrying costs should also be considered.
Carrying costs include any regular expenses related to the property. The obvious ones are gas, hydro, water, garbage, and taxes. But, there may be others. For example, a home may also have a subscription-based alarm system, high-speed internet, and hot water tank rental.
If there are common elements, such as a private street or some other neighbourhood feature, there may be an annual maintenance fee.
It's also smart to factor in predicted maintenance and repair costs, especially when buying an older home. A property that hasn't had its roof shingles replaced in 20 years may be due soon.
So, when you're shopping for a new home, consider what the carrying costs will be. That will help you make a more informed decision.
That being said, stretching to pay a little more in monthly costs may be worth it, if you love the home and it, (as well as the neighbourhood) has everything you want. 
I