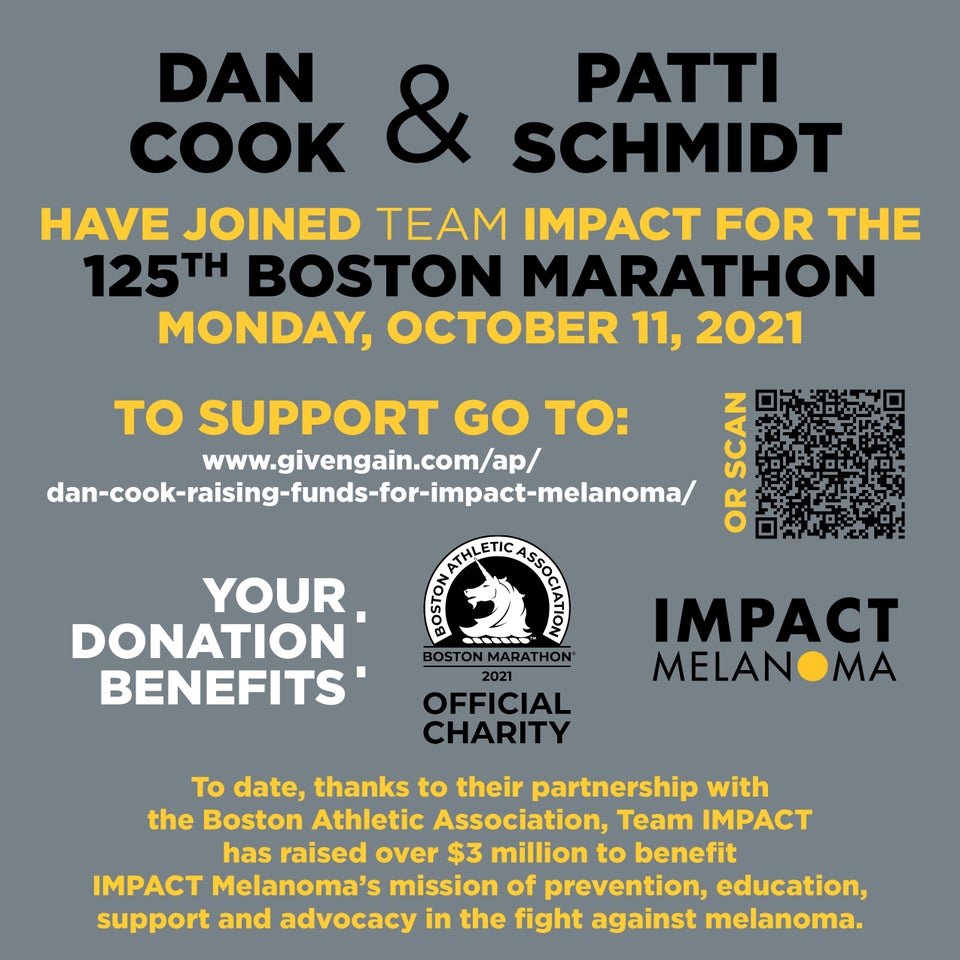 We want to share some exciting news. As many of you may already know, both of us are long distance runners and have completed a number of marathons over the past 10 years. In 2019 we qualified to run the Boston Marathon in April 2020. Unfortunately due to COVID the race was cancelled and we were unable to run. We are excited to announce that we have the opportunity to run this iconic event this October.
As well as training for the race we will also be focused on raising funds for
Impact Melanoma
a charity that is partially supported by the Boston Marathon. We have committed to raising $15,000.00 for
Impact Melanoma
. This charity has personal significance to us as we have had close family members and friends impacted by skin cancer and melanoma has been characterized as the deadliest form of skin cancer.
We hope that you will see the importance of this vital organization that focuses on the need for up to date education and prevention information. We are asking you to support us in our fundraising efforts for this worthwhile charity .

*Make a donation online at our Fundraising page at GivenGain - 
https://www.givengain.com/ap/dan-cook-raising-funds-for-impact-melanoma/
No gift is too small (or too big :) any amount that you can contribute will be helpful and would be greatly appreciated.
*100% of all proceeds raised will go directly to
Impact Melanoma
. We are responsible to pay for our own expenses including registration, flight and hotel. None of the money collected for
Impact Melanoma
will be used to cover any of our personal costs.