You probably know, intuitively, that there's a crucial difference between information and advice.
Gathering information is like finding puzzle pieces — not much good until you know how to put those pieces together.
Getting advice is like finding someone who's built that puzzle dozens of times before and having them explain where to put each piece.
How does this analogy apply to real estate?
Imagine finding out that local real estate listings are down. That news isn't particularly helpful. But, if you also got personalized guidance on how that drop impacts the market value of your property, that would be more relevant and valuable.
So, when you have real estate questions, you need both: Good information and great advice.
Where do you get it? You call me.
Not only do I have the latest data and market updates, but I can also explain what that information really means to you, given your situation, needs, and goals.
I can help you put the puzzle pieces together!
What Buyers Want to See when They Walk into a Room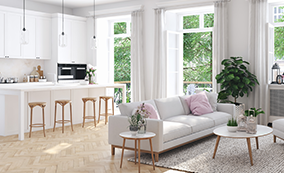 When buyers view your property, they're likely to visit each room and look around. Their imagination is turned on high. Often, within just a few moments in a space, they'll form an impression — ideally, a positive one!
So, how do you ensure each room shows well? Here's what buyers want to see:
1. Space.
Buyers will often mentally fit their furniture into a room when they see it. So, make sure each room is uncluttered and staged in a way that showcases its spaciousness.
2. Functionality
. Buyers want to see the room for what it is. So, if it's a bedroom, but you've turned it into an exercise room, it might become a distraction to buyers. Consider restoring the room to its original purpose.
3. Themselves.
Buyers want to imagine the room as part of their home, not yours. They want to see themselves in it. That's why it's smart to depersonalize the space as much as possible. For example, replace the family picture on the wall with a landscape print.
Anticipating how buyers will view each room will help you stage your property effectively.
Inspect your House & Property



It is advisable to do a thorough visual inspection of your home's exterior, as well as any fences, sheds and other secondary buildings on your property, at least once or twice a year. Now, more than ever, extreme and unexpected weather events happen with greater severity and less predictable outcomes.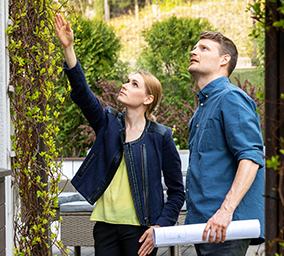 So, it's important to anticipate the ability of your property assets to withstand the unexpected. The most critical areas in need of protection are your roof and foundation, as they work hand-in-hand to protect your home's overall structural soundness.

Check that roofing, gutters and downspouts offer seamless protection and runoff management. Ensure that joints and valleys are sealed, and overhangs are stabilized so that wind and rain won't force a rupture or breach. On the ground, look for cracks and gaps in concrete that are susceptible to invasive moisture. Likewise, make an effort to build soil up at foundation walls and fence posts, to direct the runoff away from all buildings and fences. Also, be sure that nearby trees are trimmed to mitigate the risk of branches falling during a storm. By keeping a close eye on the condition of your real estate investment, and preventing avoidable damage, you'll be protecting its long-term value.
Worried about Finding a Home if You Sell First?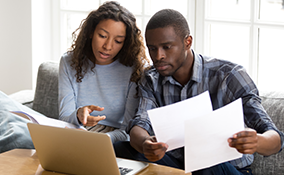 There are many reasons why selling your current home before buying another one may be a good idea. But, once you've made that decision, you may still worry that you won't find another home to buy after you sell.
Fortunately, there's plenty you can do to minimize that possibility.
For example, if you sell first, you'll know exactly how much you'll be able to put towards a new home. Having that specific number in your back pocket will enable you to target your search and jump on buying opportunities right away. When you see a home you like, you won't have to wonder, "Can we afford it?"
Creating a buying plan will also help ensure that you find the home you want, quickly.
Ideally, it should have a shortlist of neighbourhoods or areas you are considering. Narrowing your search in that way actually increases the likelihood of finding a "right fit" home. You should also create a profile of the kind of home you're looking for — type, number of bedrooms, etc. — as well as the features you need, such as a spacious kitchen.
Being open-minded about the homes you see is also crucial. If the "perfect" home isn't coming up in the listings, be flexible. Often, a less-than-perfect home can become a dream home with just a few improvements.
So, replace worry with planning and action. Then, once you sell, the home you want will be out there – and you'll find it!