Imagine you're chatting with your neighbours, and they ask, "Hey, do you happen to know a good dentist?"
How would you respond?
Well, you wouldn't recommend just anyone, would you? Instead, you'd probably only recommend a dentist worthy of that recommendation… someone who is good at what they do and consistently provides great service.
In other words, someone who is referral-worthy.
That word – referral-worthy – is very important in my business. It describes the kind of real estate agent I strive to be.
It's why I work so hard for my clients, helping them sell their properties successfully, while working with them to find their dream homes.
It's also why I continue to stay in touch with clients, and make sure I'm always "there" for them when they have questions or need advice.
I hope you feel that qualifies me as referral-worthy! If so, please pass my name along to anyone who may be looking for an excellent real estate agent. I'd really appreciate it!
6 Undisputed Ways to Make your Home Sell Faster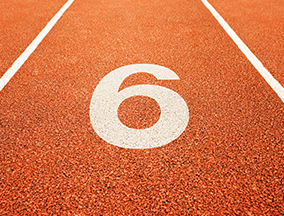 There are few certainties in this world, but there are surefire ways to sell your property faster regardless of market conditions. These strategies have been proven time and time again. So, if you're thinking of selling this year, take a good look at these recommendations:
-Clean and tidy up.
Making your home "guest ready" is the easiest way to ensure buyers are impressed during a viewing.
-Declutter.
The more spacious your home looks, the more impressive it will be to buyers. You can box items and give them away, sell them or put them in storage.
-Price it right.
Deciding on the right listing price is crucial. If it's too high, you'll discourage otherwise qualified buyers from seeing your home. If it's too low, you might send the wrong message to the marketplace.
-Optimize curb appeal.
The better your home looks from the street, the more buyers will become interested. Curb appeal is important because it's the first impression a buyer makes, and that impression lasts.
-Stage your home.
You don't necessarily need to replace all the furniture. However, studies consistently confirm that a well-staged home sells significantly faster than a comparable un-staged property.
-Leverage the latest marketing and selling tactics.
You want the marketing of your home to bring in the most qualified and interested buyers. You then want sales strategies that turn those buyers into offers and negotiation skills to turn the right offer into a sale.
Keep these proven strategies in mind when putting your home up for sale.
Scams Are on the Rise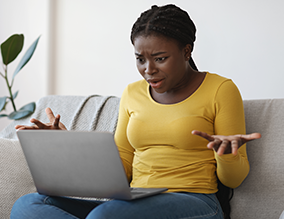 The more consumers increase their use of online shopping using a variety of sites and payment methods, the more susceptible they become to fraud, including false threats or enticements from scammers posing as retail, bank and credit card companies.
With personal profiles being shared more frequently, it stands to reason that hackers will gain increased access to email addresses and other contact information. In addition, the scammers' methods of "phishing" for personal information has become increasingly sophisticated, with correspondence that is often difficult to distinguish from legitimate business communications.
Disguised as a legitimate business or bank, they can send phony alerts that act like an electronic Trojan horse. The consumer is tricked into divulging additional more sensitive data such as an account number or a password. We all need to be wary of any unexpected emails and phone messages that may implore us to act on impulse by clicking or replying. Always ensure you are not giving away personal information to criminals.
Should You Get a Major Improvement Done before Selling?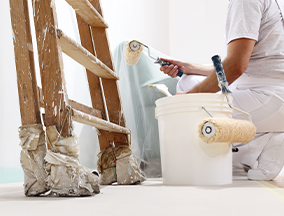 There's no doubt about it. The more "move in" ready your property is, the more attractive it will be to buyers. There is always an advantage when buyers can imagine living in the home without having to make any major repairs or improvements — at least for the short term.
But, does that mean you need to get every big issue dealt with before you sell? Not necessarily.
Say, for example, your flooring needs replacing soon. Sure, that may influence the interest-level some buyers have in your property. Yet, homes sell every day with these kinds of issues.
What it comes down to is cost-versus-benefit. Painting, for example, costs little (compared to other types of improvements), yet can make a big difference in how your home appears. So, the benefit is high compared to the cost.
On the other hand, redoing your kitchen is an expensive undertaking. Although you're likely to add value to your home as a result of the renovation, you might not get your entire investment back when you sell.
So, consider each improvement you're thinking of making based on its cost, how much more you'll get for your home, and how much more quickly you anticipate your property will sell.