I hope you're enjoying the spring season so far!
I have a quick question for you: What kind of professional do you like to work with?
For me — whether it's an accountant, lawyer or investment advisor — I prefer to work with someone who continually adds value. By that, I mean someone who provides excellent advice, is responsive when I have questions, puts my best interests first, and regularly sends helpful news and information.
In other words, someone who focuses on being of service.
Since that describes the kind of professional I would hire, I strive to be that same kind of professional to my clients.
What does that mean for you?
In the coming months, if you have questions or need advice on anything real estate related, I want you to know that you can always reach out to me. And, of course, if you're thinking about moving this year, let's talk. I'll show you what's possible.
Bottom line: I'm here for you.
Getting the Home You Want in a Competitive Market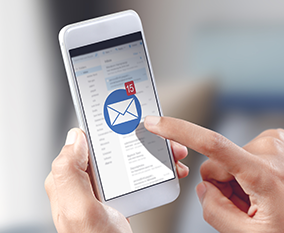 Regardless of whether the overall housing market is up or down, there can be fierce competition when it comes to buying a home in a desirable neighbourhood. So, if you want to live in a "hot' area, how do you gain an advantage? Here are some tips:
Schedule viewings of homes for sale in the neighbourhood as soon as they go on the market. Have you ever heard the expression, "The early bird gets the worm"? It's often true.
Arrange to get alerted, via email or text, to brand new listings the moment they are available.
Make sure you have your financing pre-approved, so you can make a quick and credible offer right away.
Prepare your current home for sale, so you can list it quickly (if it isn't already listed.)
Know how to make an enticing offer that a buyer will take seriously. It's not always the highest price that wins the deal.
Even in a competitive market, you don't want to end up overpaying. That's why
savvy offer preparation, presentation and negotiation are also keys to getting the
home you want.
A Connected Home Helps Us Make Smart Choices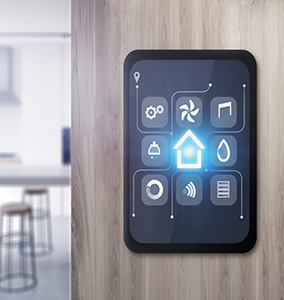 It's been long predicted, but the time has finally come when whole-home systems can provide a network to allow the electronic features and fixtures of your home to talk to one another. Often a family's first such network involves controlling and sharing subscription services for movies, TV and music among personal devices.
Home hubs are the next logical step beyond streaming services. They provide instant communication between household utilities. It is now possible to connect a single master control to automate decisions on your behalf regarding security, HVAC, plumbing, lighting, media & entertainment – and even monitor diet, physical activity and personal health.
The result is greater efficiencies and less environmental impact. This connectivity will only get better with the purchase of new appliances. Your next refrigerator and/or stove could be capable of reading product labels, providing recipes according to the food you have on hand, planning meals, cooking, and ordering groceries – not to mention reminding you to get exercise and take your medication.
Should You Buy the "Except for…" Home?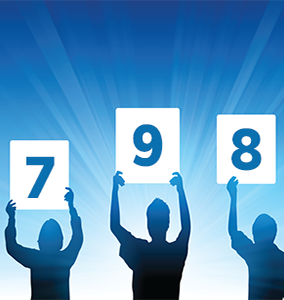 Imagine finding a home that is perfect in every way, except for one nagging thing. That "thing" might be a smaller kitchen than you want, fewer closets than you need, or flooring that you dislike. Should you buy it anyway? How do you know if you should take a pass? It's not an easy decision to make and depends on a number of factors.
Trying to answer these questions might help:
How likely is it that you'll find another home that better meets your needs?
How soon do you want to move? (If you're in a time-crunch you may need to adjust your expectations.)
Is the "except for..." something that can be fixed, perhaps with a renovation? For example, there are many ways to expand a small kitchen.
If the home's shortcoming is fixable, approximately how much will that cost? It might turn out that the improvement is a good investment.
Can you live with the nagging "thing", especially when the home is otherwise perfect?
It can be tough to work through a decision like this, especially if you're in a situation where you need to make an offer quickly. 
Call today for help.